Citizen Engagement and Reporting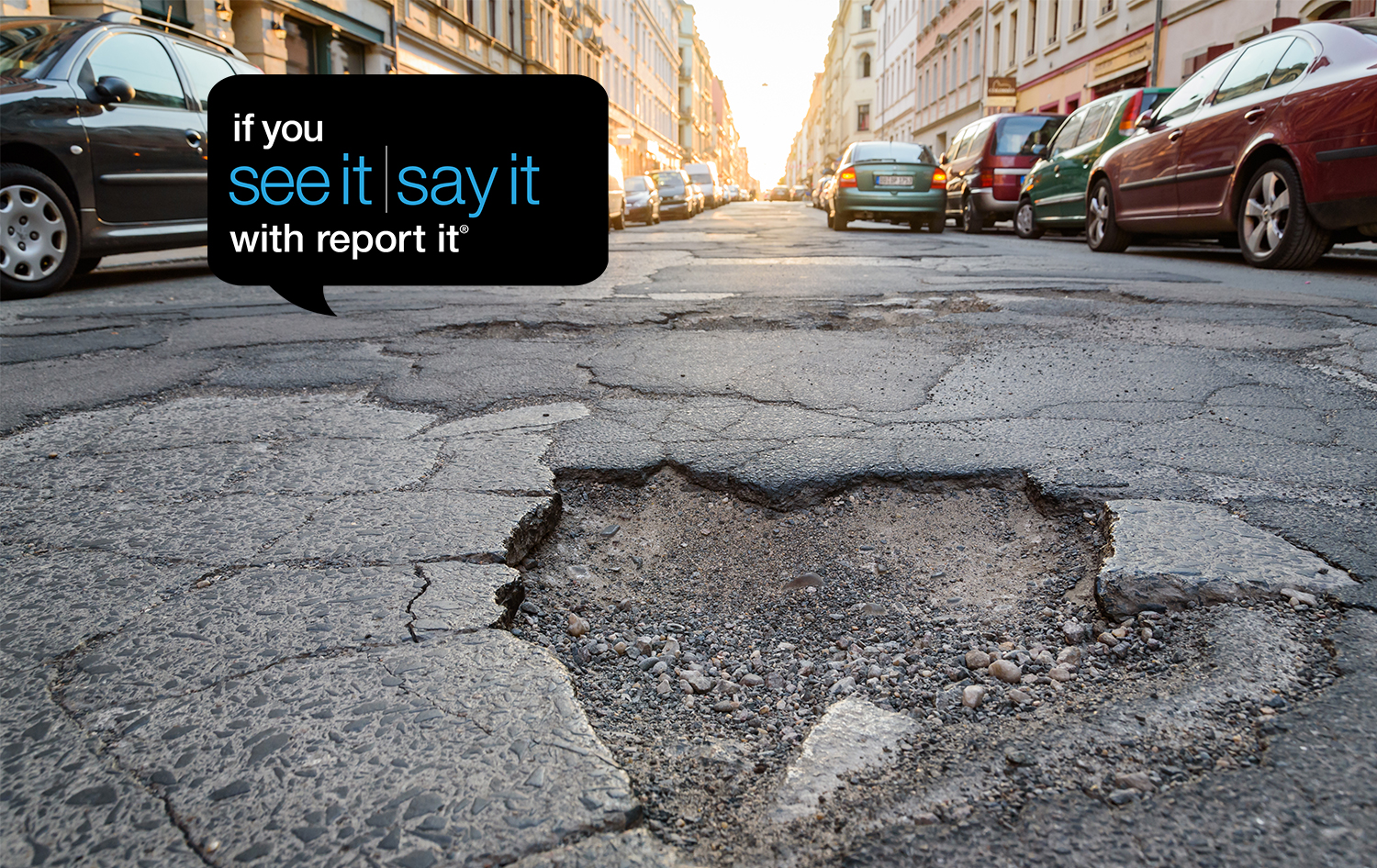 The Citizen Engagement App
The report It® Citizen Engagement and Reporting App empowers your Citizens and Residents to "Say Something when they See Something". An engaged and active community can help not only to improve quality of life but also reduce costs and improve compliance. With our proprietary AI inspired geo-fencing technology, members of your community can quickly and easily communicate important information helping to identify concerns before they become problems, including safety issues, code compliance, and health and safety protocols.
report it® provides a tool for non-emergency communication between the citizens and your leadership. Our easy-to-use smartphone platform allows everyone to escalate concerns directly to your designated report recipients, anonymously, confidently, and discreetly, and in real-time. Individual reporting channels can be customized by department or nature of concern eliminating paperwork and delays in response.
Our Text-A-Tip, QR code reporting and Deep Link technology make it easy for everyone to get involved and provide 311 related information quickly and easily. With our simple integration toolkit report it® can be easily added to existing apps or websites.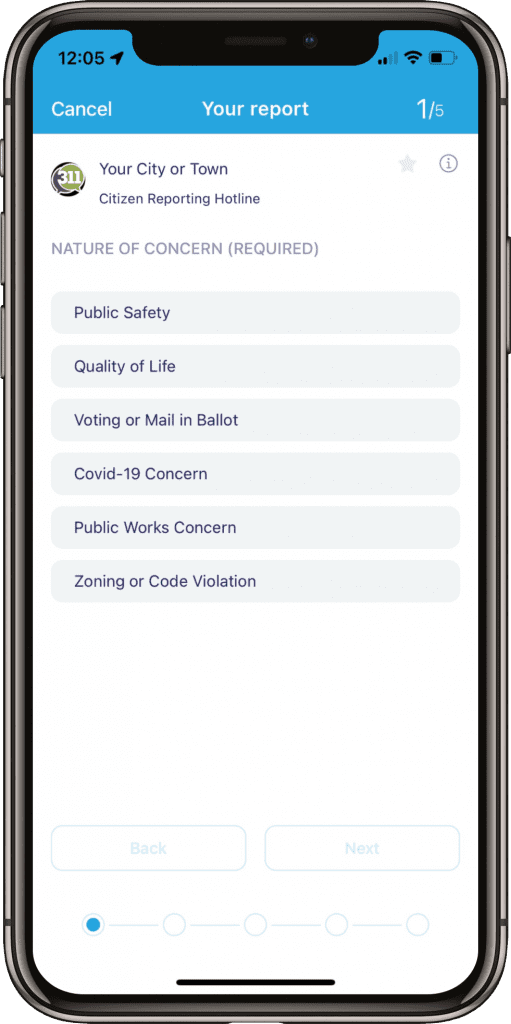 Empower Your Community to Help Make a Difference
With over 20 years of experience in providing world-class solutions, report it® can help you create an open-door culture and environment that meets your unique needs and requirements. Your community will have the capability to report concerns quickly, easily, and anonymously to leadership. report It® helps you resolve minor issues before they become major problems.
report It® also supports neighborhood watch programs by empowering citizens and communities to become active along with local law enforcement or private security to reduce crime and improve the quality of life in your community.
report it® makes it easy for users to create a report and attach photos, video, and location data with the assurance that the information is anonymously and confidentially escalated to the proper authority in real time. With the report it® cloud-based report management tools, report information can be viewed and managed from anywhere. report it® partners with Amazon Web Services (AWS) to make sure your data is always safely and secure stored in redundant and encrypted servers.
Engagement After the Report
Reporting concerns is only 50% of the solution. With report It® you are able to engage with the members of your community with our proprietary anonymous chat feature. Just like a regular text message, users can respond and provide more details instantly, all the while protecting their identity.
GoLive™ Video
Our optional

GoLive™

Interactive Video tool takes user engagement to the next level by adding the capability to request a video interaction on the fly. GoLive™

can

provide you "eyes' on the situation, allowing for a more efficient and effective response. Users can even remain anonymous if they choose to.

GoLive™

can

help reduce costs by allocating resources where and when they are needed.
Features
Android, iOS and Web reporting apps
Text based reporting
QR Code reporting
Multi-language reporting

Multi-department reporting

Anonymous, confidential, and discreet
Redundant & secure data management
Low cost & simple to implement
Cloud base report management tools
Third-party integrations
Push Notification option
Deep Link Technology
GoLive™ Video Capability
Benefits
Crowdsource important information from your community

Fill knowledge gaps

Foster a culture of diversity and inclusion
Empower the community to get involved
Improve compliance with local code and laws
Improve community health & safety
Reduce cost with prevention and early intervention
Plan Includes:
Android, iOS and Web reporting apps
Text-a-Report capability
QR Code reporting
Multi-language reporting
Geo-Fenced reporting
Add photos, video or documents to reports
Real-Time report notifications
Cloud-Based report management tools
Optional anonymity for users
End-to-End data encryption
Secure data integration
Access to community resources
Program awareness materials
Online training & support
Deep Link Technology
Single Reporting Template
Up to 3 Administrative Users
Plan Includes:
All Standard Edition features plus the following
Customizable questionnaire and workflow
Anonymous 2-way messaging
Multi-department reporting (up to 5)
Case management module
Report sharing
Geo-Intelligent reporting options
Intelligent Report Routing by incident type
Push Notification feature
GoLive™ Video (additional costs may apply)
Up to 10 Administrative Users