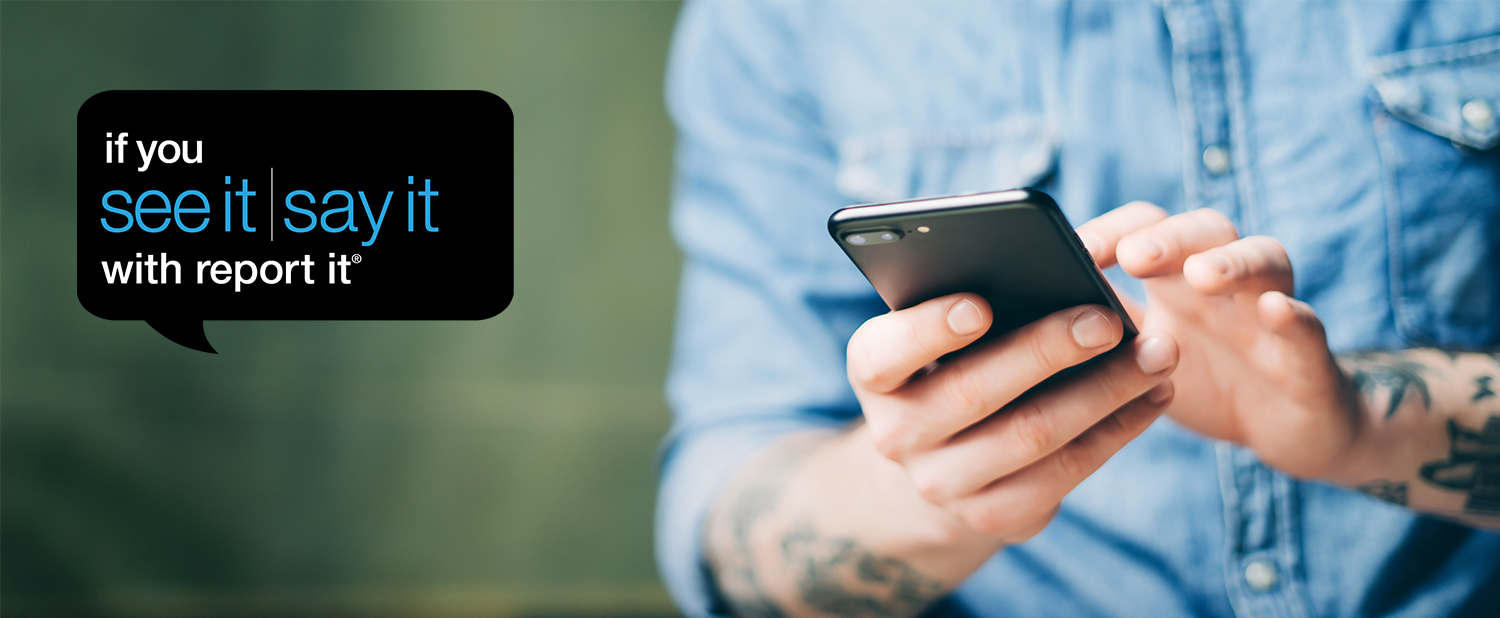 Empower your community to connect with you at anytime, from anywhere
report it® helps build positive relationships with your employees, students, residents, and other members of your community by providing a simple to use smartphone app and internet reporting platform. report it® utilizes AI inspired proprietary technology to crowdsource important information in real time and in an anonymous (optional) and discreet manor. By utilizing Geo-Location data combined with the nature of the concern being reported, report it® notifies the appropriate organization or individuals in real time that a report has been created. Our proprietary technology supports reporting from any internet connected device in any language. All collected data is securely encrypted and stored in the AWS cloud and immediately forwarded to your designated recipients for review.
User Engagement
report it® is a simple to use smartphone app and internet reporting platform that allows members of your community to anonymously and discreetly report need-to-know information based upon geo-locations and nature of incident. With iOS, Android, Web apps and text and QR Code reporting capabilities in over 130 languages, we make it easy for all the members of your community to become engaged. Users can quickly report compliance concerns, suspicious activity, workplace safety or quality of life concerns along with comments, pictures and videos. In addition to the using the report it® app, our Deep Linking capability allows for the simple integration with many other popular apps.
Report Management
All report data is encrypted and redundantly stored in the AWS cloud so that it is accessible at any time. You designated report recipients are immediately notified via email and/or text when a new report is submitted. All information remains confidential and user anonymity is 100% protected. report it® never shares any user data.
Our cloud-based report management dashboard is accessible from any internet connected device and allows you to view and manage reports from anywhere. With features like anonymous 2-way messaging and report forwarding report management is simple and convenient. Available API's allow for data to be integrated into other popular platforms.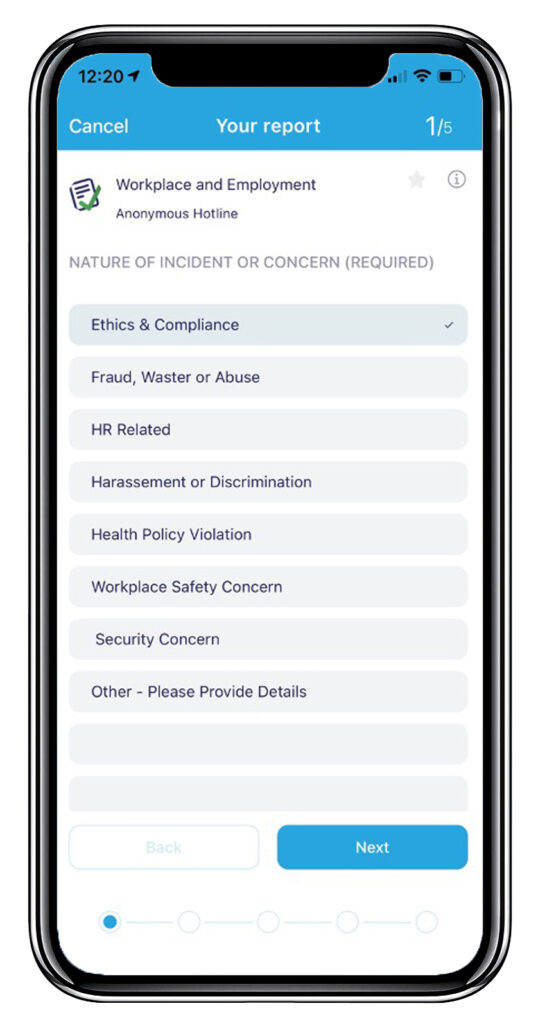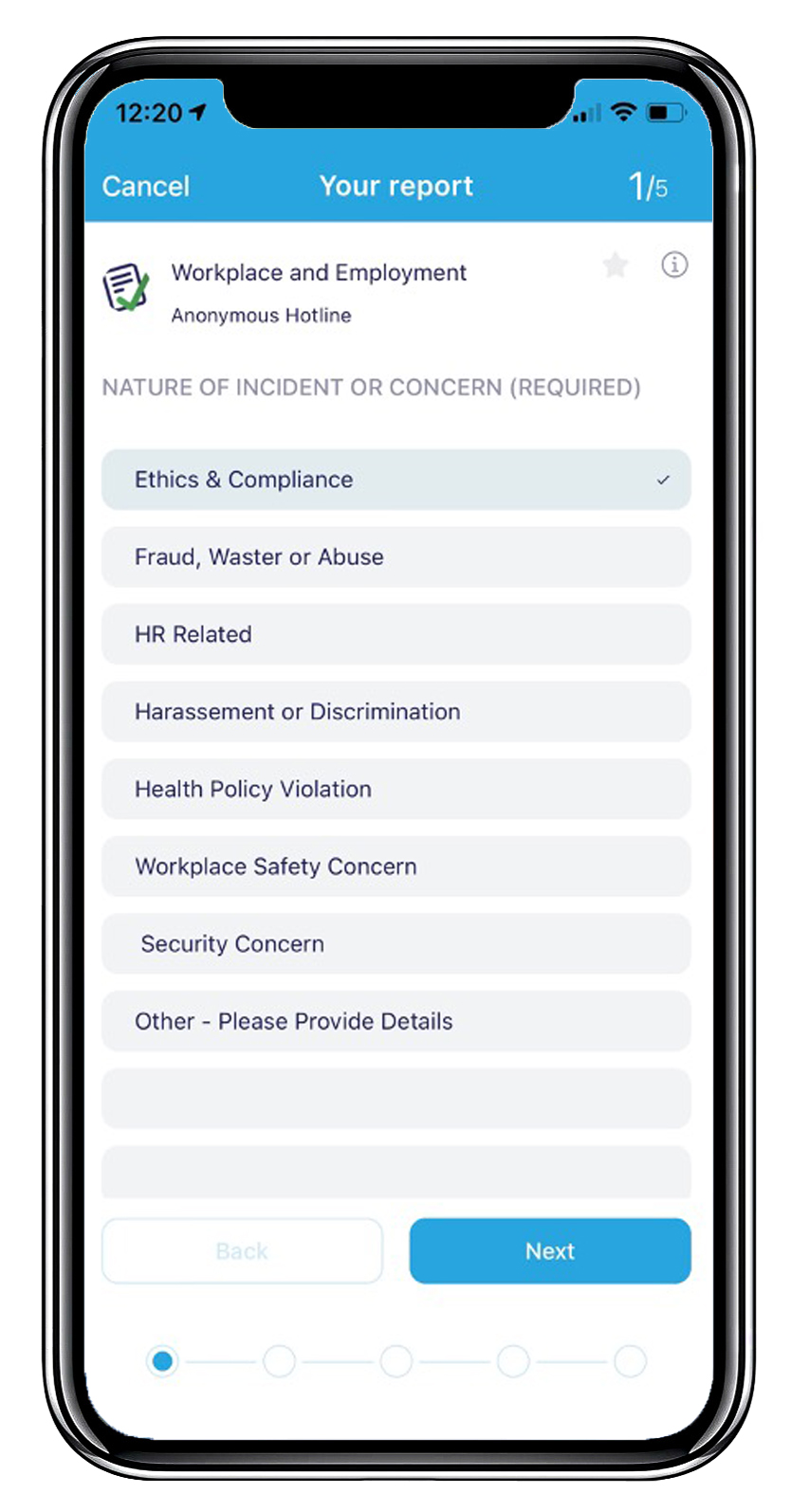 Flexible and Customizable
All organizations are unique and because of that, report it® is not a one-size fits all solution. We provide you the flexibility to create a unique user experience that fits your organizations needs. With the ability to customize the workflow to meet your specific requirements, report it® can enhance existing compliance, safety, security, and communications initiatives.
With Integrations to popular products such as ADP Payroll Systems and IMMIX Video Monitoring, report it ® makes sure your data is available in the format you need. Deep Link technology can make the user experience seamless as we integrated with your existing solutions.
Benefits of report it®
Easy to deploy
Optional Anonymity
Low-Cost SAAS solution
Customizable user experience and workflow
Inclusive and simple
Include Pictures and Videos
Precise GPS Location Feature
Public or Private facing
Push Notification feature
Popular integrations
Deep Link Capability
The report it® App is a very powerful tool, which should be considered for broad-based national deployment.
First Secretary, U.S. Department of Homeland Security and Former Governor of Pennsylvania, June 2017
The

report it® anonymous reporting app is both affordable and easily configurable to fit the needs of your community or organization.
Users can easily report from any internet connected device.
Empower the crowd and remember, if you see it, say it with report it®